In the late 1960s, the original series of "Star Trek" became an instant hit in thousands of homes across the country.
While sitting in front of their small television sets, families had the opportunity to daydream about the possibility of being able to use some of the advanced technology featured on the show, in real life.
Dr. William Murray was one of the many "Star Trek" fans who yearned to have access to the show's efficient technology, specifically a tri-quarter. While conducting research in Greece in 1974 he wished he had a device that could scan Ancient Battle Rams into a digital file.
Little did Murray know his research would extend to the present day and that he would have the opportunity to use a device like "Star Trek's" tricorder in real life.
Only, the device that aided his research wasn't from "Star Trek," it was a 3D digital scanner he learned how to use at USF's Digital 3D Lab.
Through 3D scanning, Murray has been able to enhance the scope of his research through the way 3D printing has allowed him to explore new avenues of his field and identify and solve problems that he would have never noticed before.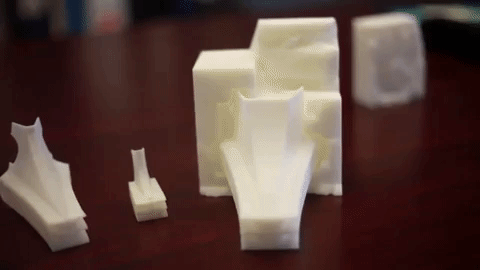 "The 3D technology has been beneficial to my research," Murray said. "Because it has allowed me to visualize and to show to others, things that would be difficult to explain in words."
Murray's research in war rams began with an interest in a famous war monument located at the Cape of Actium and built by the first emperor of Rome, Augustus.
The Battle of Actium was an infamous battle in 31 BC that began the reign of Augustus. Emperor Augustus conquered hundreds of fleets belonging to Mark Anthony and Cleopatra. He captured Cleopatra and drove Mark Anthony to kill himself. To commemorate the great battle, Emperor Augustus, ordered his engineers to build a war monument in the Cape of Actium to sit on top of a wall that held over 35 different battle rams from the conquered warships from Cleopatra and Mark Anthony.
The battle rams were so important because they were often the only remaining pieces of the warships since the rest were made of wood.
"I think the most exciting discovery associated with this project had nothing to do with 3D technology," Murray said. It had to do with the fact that I sat in front of this ancient war memorial built by Augustus after the Battle of Actium."
Using 3D technology gave Murray the opportunity to do something he was never able to do before 3D scanning, have access to the research site at any time of the day, for however long he wanted. Through this, he could delve deeper into his research than ever and achieve the best results possible.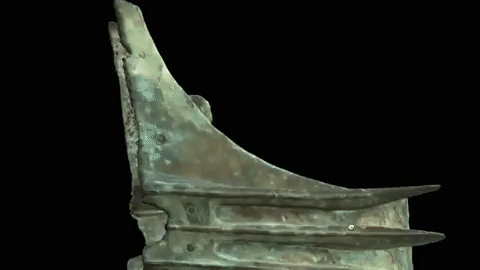 Dr. Murray's 3D scans of the Ancient Battle Rams can be viewed on SketchFab.com by searching his profile @Murray1.